Survival Still, Emergency Water Purification System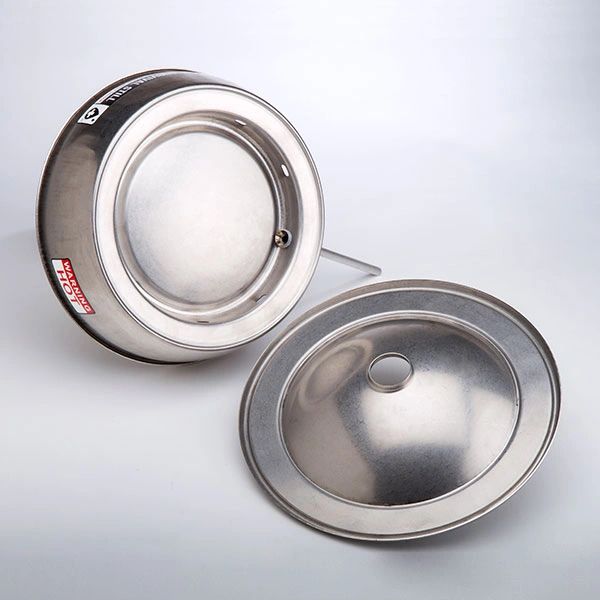 Survival Still, Emergency Water Purification System
The Survival Still is a non-electric, emergency water distiller. The Survival Still uses the process of distillation, which is recommended by FEMA and Red Cross as the most effective purification method for purifying water during an emergency. The Survival Still is so effective that it can even produce high-purity, sterile drinking water from ocean water for the life of the system.
Country of Manufacture: USA
International Orders or Outside USA Orders:

Send an email to ask@tomsrainbarrelsto get correct shipping costs.

Construction: The Survival Still is made with heavy duty, 304 grade, 18 gauge stainless steel,

Package Includes: Two Piece Survival Still, High-Temp Silicone Tubing, Instruction Manual, Product Key for a Free E-Book titled, "How to Use the Survival Still to Save your Life". **POTS AND COLLECTION BOTTLE ARE NOT INCLUDED.**

Patents: US & International Patents Pending

Raw Water Requirements: Source water should be potable water, ocean water or pool water. FEMA and the Red Cross recommend using the process of distillation on contaminated water during an emergency, but user does so at their own risk.

Performance: Third-party testing demonstrated the reduction of contaminated ocean water from over 30,000 parts per million (ppm) to less than 3 ppm. Testing on other distillers has shown 99+% removal of uranium, cesium, and other metals, as well as excellent removal of petroleum-based chemicals. No claim is made that the Survival Still is perfect or that it offers 100% removal of contaminants, because there is no water treatment process that is perfect nor is there such a thing as 100% pure water.

Production Rate: The production rate depends upon the amount of heat/energy you put into the boiling water. Our tests showed a rate of 1/2 gallon of distilled water per hour.

Pot Sizes: The Survival Still is designed to be used with the pots you already have at home. The bottom pot should provide a stable base and should have an inner diameter no smaller than 9" and an outer diameter no larger than 11". The top pot should have a bottom diameter no smaller than 8 5/8" and no greater than 9 5/8". The top pot should be made of stainless steel, be clean on the bottom and hold at least 8 to 12 quarts of water. The bottom pot does not need to be stainless steel.

Heat Source: You can use many different heat sources. We recommend the use of a controlled heat source which you can turn off after the batch is complete. In addition, the heating surface must be level and stable.

Warranty: GAEMRIC, INC. offers a limited Lifetime Warranty on the Survival Still. See the Warranty here.
Reviews