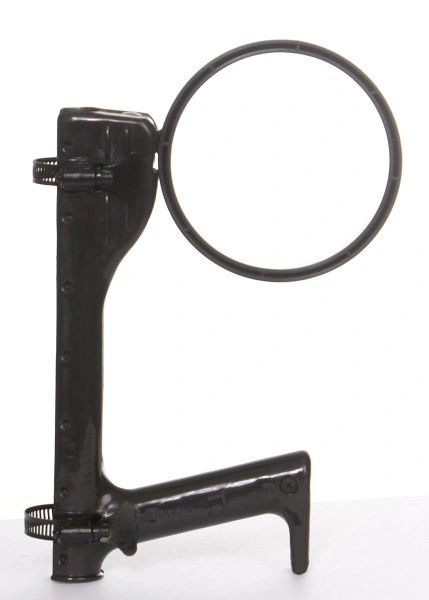 ROBOHANDLE Medium
Medium size will easily fit any tool diameter between 3/4" to 1".
Application are for brooms, dustpans, duster, extension poles, canes and more.
It can be installed with #6 screws or two (2) Butterfly Handle Clamp (Included).
Advantages:
* Increased total control
* Reduced strain on your wrist, arm, and back
* Significant increase in lifting power
* Hang on any size hooks.
Made in USA

US Patent D690,183 Utility Patent 8,776,648 Other patents pending
Canadian Patent: 2,818,530.
Reviews