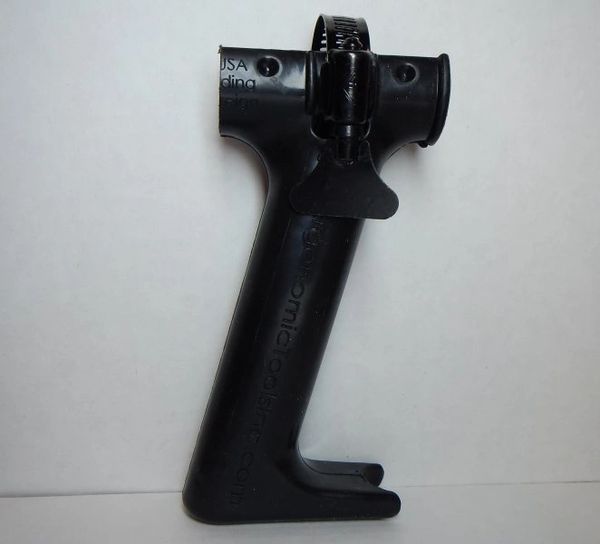 ROBO Pistol Grip Medium
Robo Pistol Grip allows you to customize the leverage needed for your specific application.

Medium size will easily fit any tool diameter between 3/4" to 1".

It can be installed with #6 screws or one (1) Butterfly Handle Clamp (Included).

Application are for brooms, dustpans, push brooms, mops, dusters, canes and more.


Made in USA


US Patent D690,183 Utility Patent 8,776,648 Other patents pending
Canadian Patent: 2,818,530.
Reviews