ROBO Arm Support & Pistol Grip Set - Large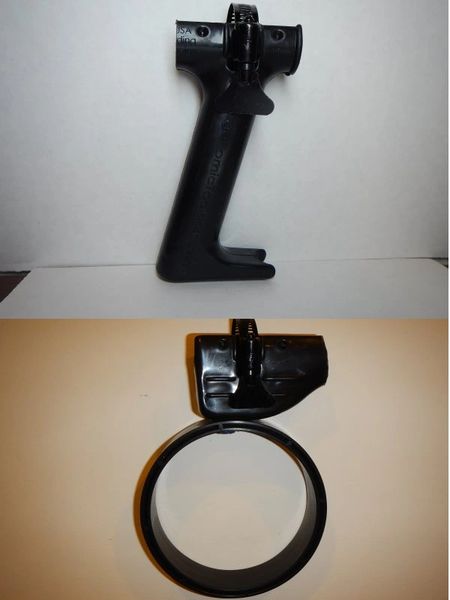 ROBO Arm Support & Pistol Grip Set - Large
Build your own leverage arm support. You can install this set on top of the pole or the bottom of the pole.

Large size will easily fit any tool diameter between 1" to 1.4".

Application are for fishing poles, landing nets, garden rakes, snow shovels, and more.

It can be installed with #6 screws or two (2) Butterfly Handle Clamp (Included).


Advantages:

* Increased total control
* Reduced strain on your wrist, arm, and back
* Significant increase in lifting power
* Hang on any size hooks.


Made in USA


US Patent D690,183 Utility Patent 8,776,648 Other patents pending
Canadian Patent: 2,818,530.
Reviews