Water Pure Technologies - Dual Under Counter Filter System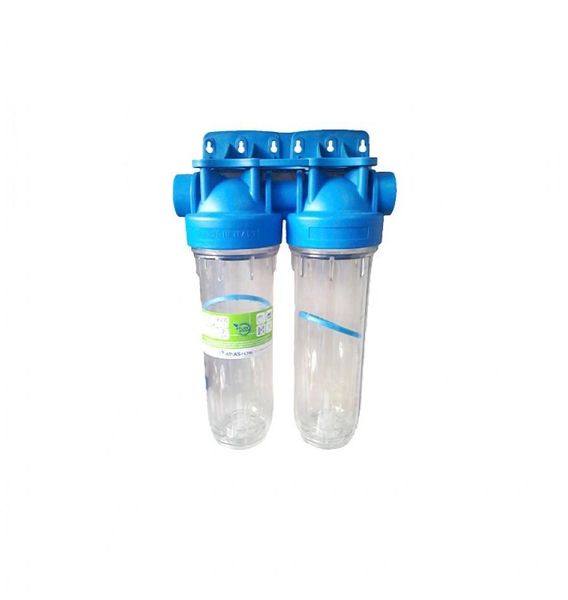 Water Pure Technologies - Dual Under Counter Filter System
Water Pure's Dual water filtration system, with Nano Fiber Technology, was co-developed by NASA, and used on the International Space Station.
Includes:
(1) 5 micron Carbon Pleated        
(1) Water Pure, Nano Filter       
Dual Unibody Housing Head (Eliminates Potential Leaks) a
Clear filter housing                         
Wall Bracket, with mounting screws                                             
One Canister Wrench for easy removal of filters
3/4" in/out ports
Filters:
99.9999% Virus
99.9998% Bacteria
99.99% Giardia, Cryptosporidium
Many Heavy Metals, Pharmaceuticals, Endotoxins, DNA, RNA, Chlorine, Fluoride, Chromium, Lead, Arsenic and much more.
EPA Certified Lab, Tested, IAPMO Certified Filters, made in the U.S.A. Housing manufactured in Italy.
Reviews