DIVVY Lay-Flat Fill Hose (1 1/2" x 10') - Free Shipping Does Not Apply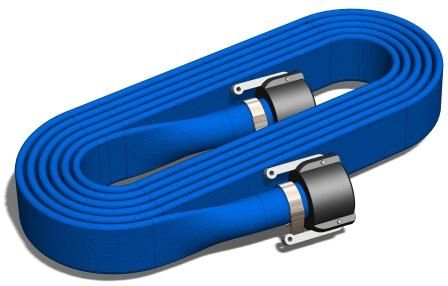 DIVVY Lay-Flat Fill Hose (1 1/2" x 10') - Free Shipping Does Not Apply
Free Shipping Does Not Apply



Engineered for Ease of Use: The DIVVY Lay-Flat Fill Hose is used to transfer lifesaving water from the Fill Pump Station to the DIVVY Tank.
Size:
1 1/2" ID x 10' Length
Technology
Light Weight, Space Saving Design: Heavy-duty nylon reinforced lay-flat PVC hose coils small and tight to save space, easily handles high volume pumping requirements and harsh environments.
"Tool-Free" Banjo® Cam-Lock Fittings:
assure a quick, easy and leak free connection with no need for tools. Fittings are sized to prevent accidental connections. Includes a "gender-bender" fitting to extend existing hoses.
Choose Right
Nylon Reinforced, Space Saving, Lay-Flat PVC Hose.
Banjo® Cam-Lock "Tool-Free" Fittings.
"Gender-Bender" facilitates existing hose extension.
Engineered for DIVVY Systems.

Standard 1 1/2" ID x 10' Length.

Reviews