DIVVY Hose Kit: Transfer (1" x 2') Free Shipping Does Not Apply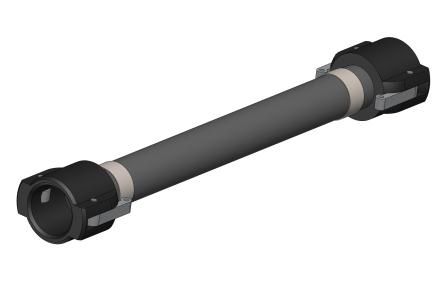 DIVVY Hose Kit: Transfer (1" x 2') Free Shipping Does Not Apply
Free Shipping Does Not Apply



Engineered for Added Flexibility: The 2' long DIVVY Transfer Hose is designed to connect additional DIVVY Tanks to the Hose Connection Station for multiple tank systems.
Technology

NSF Approved, Nylon Reinforced PVC Hose: Provides years of trouble free service. Approved for drinking water contact.
"Tool-Free Banjo® Cam-Lock Fittings: Assures a quick, easy and leak-free connection with no need for tools. Fittings are sized to prevent accidental connections.

"Rust-Free" Straight Pull Clamps: Prevents operator injury, will not rust even in harsh environments, and provide smooth leak-free connections.
Choose Right
NSF Approved Tubing.
Banjo® Cam-Lock Fittings.
Rust-Free Straight Pull Clamps.

Engineered for DIVVY Systems.
Standard 1" x ID x 2' length.
Reviews